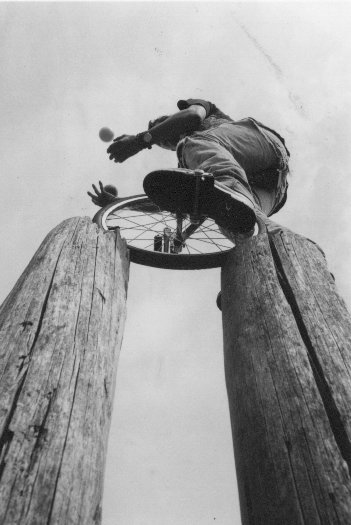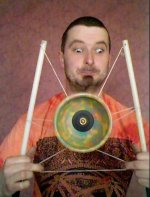 Greg (Dr. Colin) Wells has performed and taught circus skills since 1990. He combines his experience of working with youth groups, theatre and drama groups and people who have special needs with his love of the circus. After practicing falling over for many years he can now do it in his sleep.
He has performed and worked with among others: members of Zippo Circus, Olly Crick puppeteer, Phil Gunderson mime artist, Mr.Fizzbangs Circus and The Stratosphere fire show troupe.
Greg has performed at Buckingham Palace and The Royal Albert Hall, on BBC1, ITV, MTV, Cable and Radio and been seen in many national newspapers.
'As Seen by the Queen' Greg Wells the first man to unicycle though the staterooms and ballroom of Buckingham Palace. ''When I met the Queen I apologised in case I had left any black tyre marks on her carpets'' Doctor Colin
Greg runs circus skills clubs and workshops for children of all ages and abilities and has helped thousands experience the thrills and spills of the circus. He has produced and directed hundereds of performances by children and has inspired many to take up circus as their profession.
To be continued......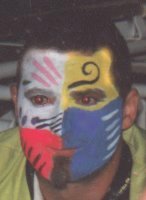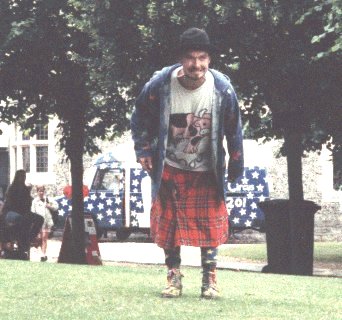 oooo