The CircusBox Outside Set Up
CircusBox can setup on grass and hard standing. Grass is best though, you will find pictures of some of the CircusBox activities area below. If you wish to book or just find out some more information about CircusBox please contact us here.
With a Set up time of around 2 hours and 90min for take down, The Little Big top Adds Colour and makes the perfect venue for Outside activities and even performances by other entertainers.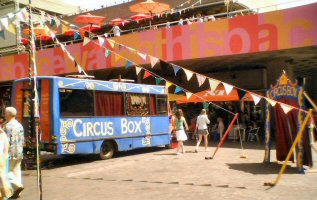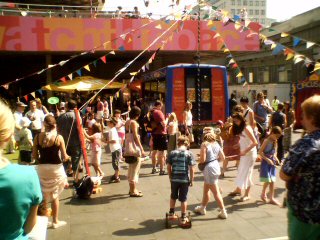 At the National Theatre London.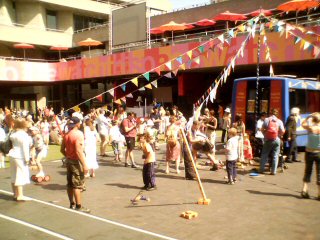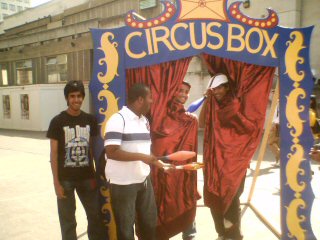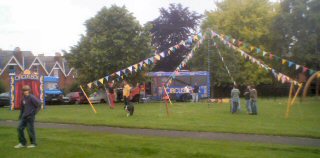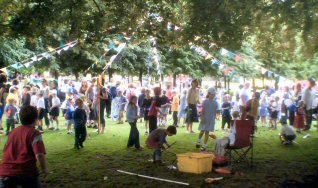 Winchester Hat Fair.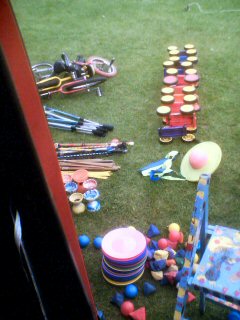 .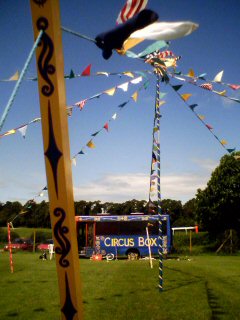 Some of the outside equipment and a colorful Little Big Top.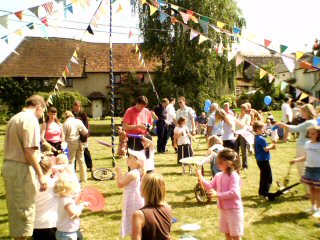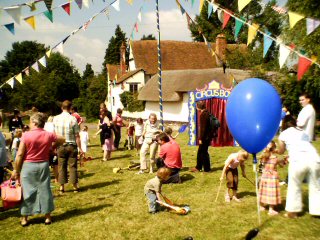 Cuddington Fete.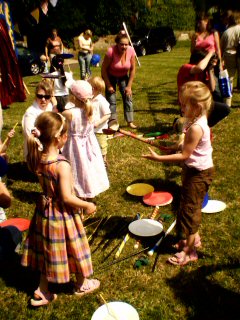 CircusBox is covered by Full Public Liability Insurance

Come and join in the fun, book CircusBox now for your event.
CircusBox never charge the children directly for the workshops, on principal,
event organisers are responsible for this as this gives the children more of a feeling of being part of the circus.
Juggling, plate spinning, diabolo, unicycling, stilt walking, devil-sticking, clowning / slapstick, prop building, parachute games, pedal go balance, performance skills, face painting, staff turning, poi, balancing, fire eating (adults only)! and more.

Email doctor@circusbox.co.uk
Privacy Policy ©Circus Box 1992- 2020 Dodge50 web forum