The Family Circus Est. 1992

Phone / Text 07894 51 52 54
Homepage..... Dr. Colin ....Booking Info ......History.....Clients.... Gallery .... Info Page
Workshops .... Outside Setup .... Contact.... Week of Circus ....C.V.
A Week Long Circus Course
CircusBox can provide circus workshops over a week long period and put together a performance by the students. Below you will find some pictures from De Montfort Hall, Leicester where we put a performance together for family and friends.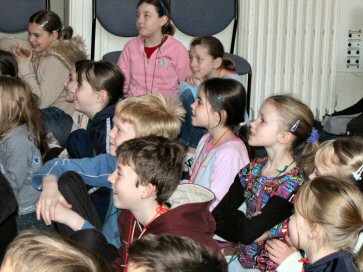 First you need a gaggle of children.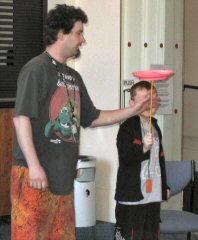 Then you need a circus tutor.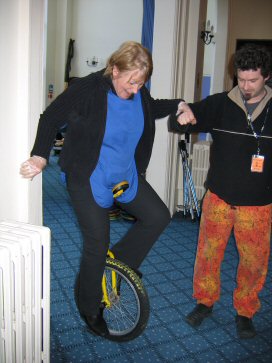 Greg (Dr. Colin) Wells for example.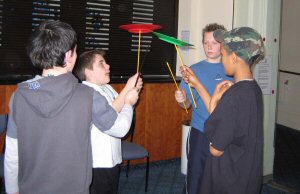 Then you can start the workshop.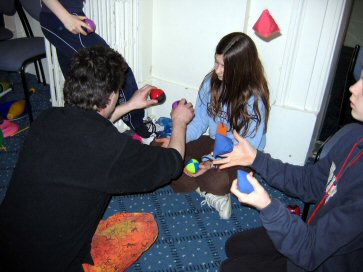 From Plate Spinning to Juggling,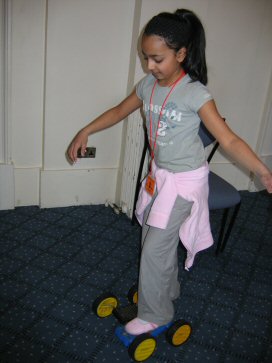 and Pedal Go to Unicycle.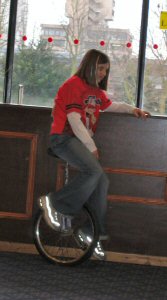 And fall off.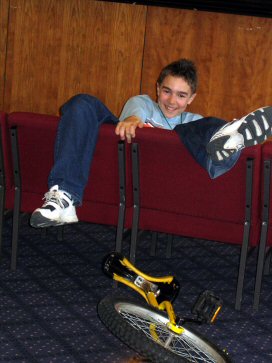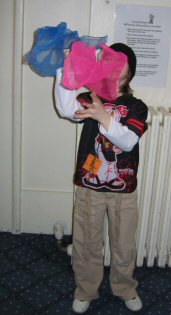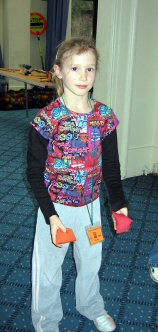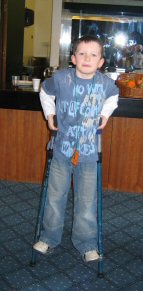 Practice those skills,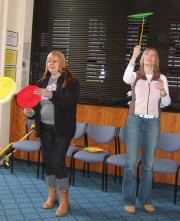 Get Mums helping too.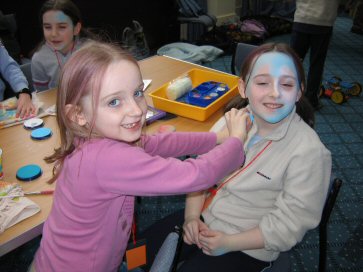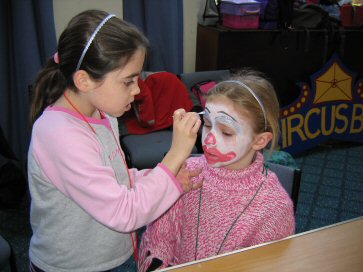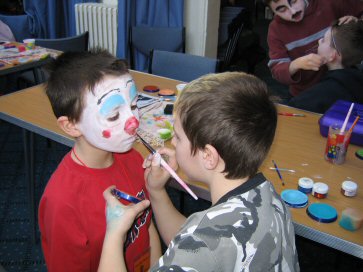 The make up is important,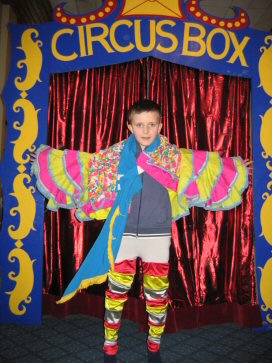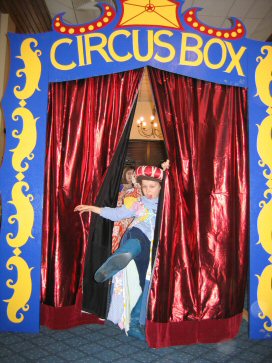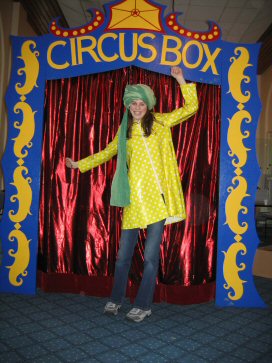 Costumes are too.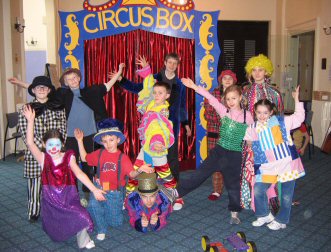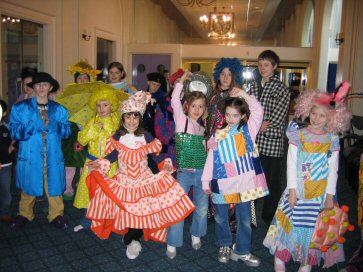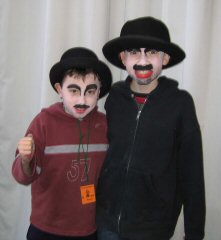 Add it all together and performers are formed.
CircusBox is covered by Public Liability Insurance.

CircusBox never charge the children directly for the workshops, on principal,
event organizers are responsible for this as this gives the children more of a feeling of being part of the circus.
Workshops -Previous Clients -Booking Information -Print and Read Page Picture Gallery :-)Doctor Colin Circus Box Contact Home
Email doctor@circusbox.co.uk or phone / text UK Mobile 07894 51 52 54