The Family Circus Est. 1992

Phone / Text 0777 864 3304
Homepage..... Dr. Colin ....Booking Info ......History.....Clients.... Gallery .... Info Page .... Performances ....
Workshops .... Outside Setup ....Contact.... Week of Circus .... Kids Parties . C.V.
Introducing Mr Sun aka Otto Wells.
Otto has spent his entire life in and around the circus, growing up backstage, heckling his dad and generly getting in the way, so it was 'dads' only option to let him join in, now aged 117 years, Otto performes as one half of the double act 'Moon & Sun' he specialises in stilt walking, diabolo, juggling, balancing large and strange objects on his chin and making it up as he goes along.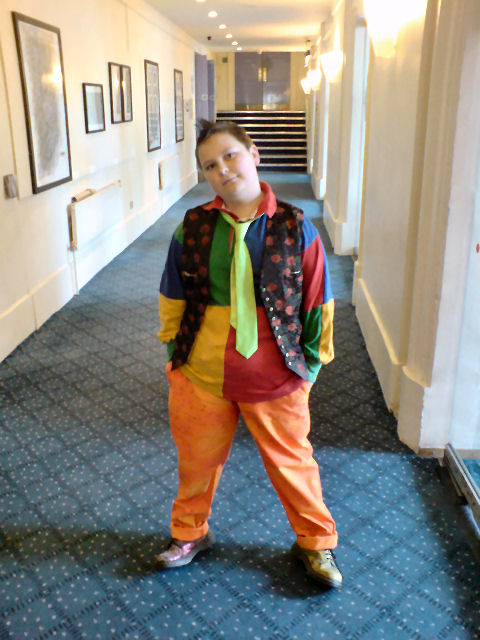 I might not be a dentist but my dad ain't a doctor!
Otto has performed at many venues and events including: Summer Sundae, De Monfort Hall, Leicester, Cowdry Polo Park, Sussex, The Winchester Hat Fair since 1999! The Royal National Theatre, London. Market Harborough Arts Frescon and a bucket load of other places.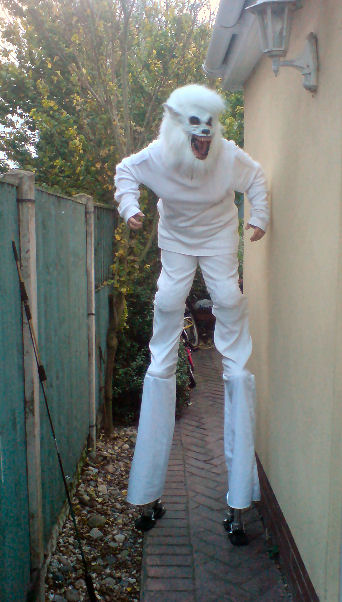 Bob the wearwolf is house trained tamed, he always eats everything on his plate and a little bit more..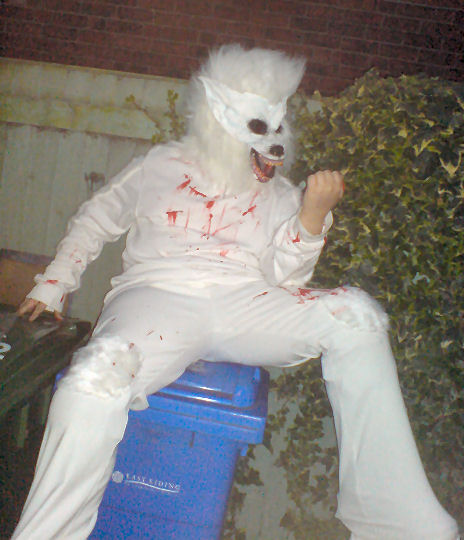 At nearly 9ft tall he scares the pants off whoever he is chasing.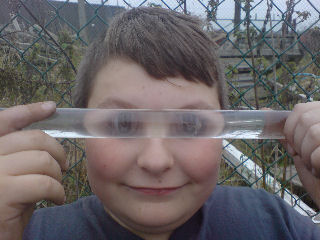 Bug eyed monster sometimes.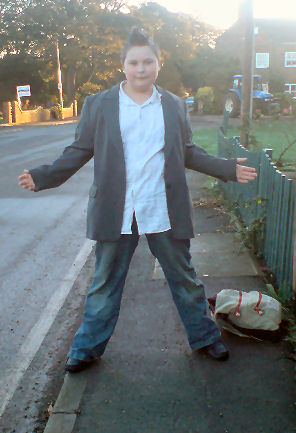 Lookin' good in his threads.
Otto sometimes comes as part of the CircusBox package and sometimes not, he was home educated for 6 years and got fed up with his parents and went to school where he still resides.
Otto has been involved with teaching circus skills now for a few years and has worked with children and adults of all ages.
Email doctor@circusbox.co.uk or phone / text UK Mobile 0777 864 3304
Workshops Performances Outside Setup Week of Circus History Gallery
Booking Information Doctor Colin Previous Clients Email C.V Info page
Privacy Policy ©Circus Box 1992- 2012
CircusBox is an active sponser of the Dodge50 web forum